A Tribute to 90th anniversary of Omiya Bonsai Village, Japan & an Inspirational Video of Omiya Bonsai Nurseries. Scroll-down for 'How-to' Videos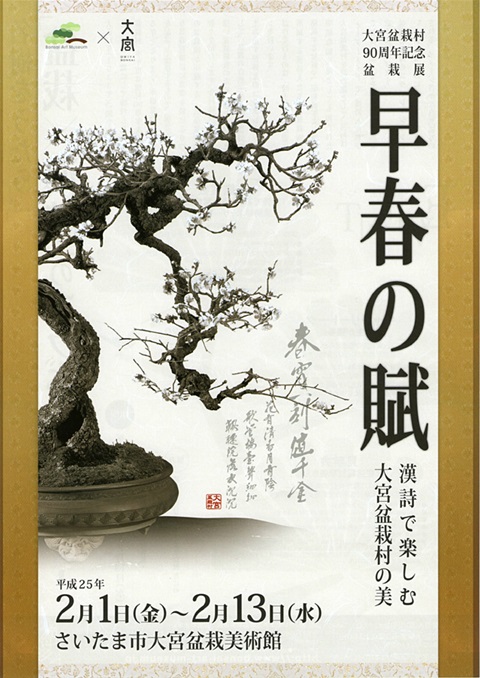 Bonsai is often said to be "Heaven and earth in one container" and an underlying belief for success is that one must have three basic virtues: shin, zen and bi - truth, goodness and beauty.
A bonsai nursery in the Bonsai Village
The Omiya Bonsai Village in Saitama City is set in a tranquil neighborhood. Multiple bonsai nurseries and a superb bonsai art museum are situated along the district's peaceful paths. Private houses in the area typically have a collection of bonsai in their gardens.
The formation of Omiya village dates back to 1925. Due to the adverse effects of the Great Kanto Earthquake of1923, bonsai nurseries and garden industry workers in central Tokyo had to look for an alternative location; they chose to relocate to Omiya because of the clean water, available land and favorable soil found here.
An excellent addition to the village in 2010 was the Omiya Bonsai Art Museum, which educates visitors about the various aspects of bonsai. English audio guides and well written English descriptions explain clearly how to appreciate the art form and highlight key points to take note of. The museum also exhibits the various styles of bonsai and accompanying elements such as pots and stones.
About half a dozen bonsai nurseries are found across the village. They welcome walk-in visitors, but do not allow photograph taking. They have on sale their wide selections of bonsaias well as relevant gardening tools. Nursery owners are generally happy to answer questions and appreciate any interest shown in bonsai. The nurseries and bonsai museum are closed on Thursdays.
The Bonsai House of Four Seasons
Omiya, Japan....An insight into the real world of Bonsai